Trusted Civil Litigation Attorney Defending Bay Area Clients
Facing a legal issue is never easy. It's time-consuming, stressful and expensive, and you probably want to get it over with as soon as possible. That's fine as long as you don't sacrifice your rights in the bargain. Attorney Arthur A. Ferraro provides dedicated legal counsel to clients in San Jose, Santa Clara County and throughout Northern California.
Personal Injury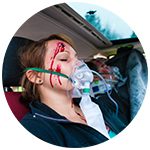 Victims of personal injuries have to face both the physical and emotional challenges of dealing with pain, trauma, medical needs, lost income and various other effects of being hurt due to the recklessness and/or negligence of another. At Arthur A. Ferraro Attorney at Law, we understand you are going through a difficult time. We can help you collect compensation for your treatment costs and expenses, as well as recover damages for your pain and suffering.
Arthur proudly helps victims of all types of injury cases, including auto accidents; truck accidents; motorcycle accidents; bus accident insurance claims; head injuries; neck injuries; spinal cord injuries; serious slip and fall accidents; wrongful death claims; and many more. He is dedicated to seeking the maximum amount of compensation to which you're entitled, and will provide clear guidance to reduce the stress involved in your recovery process.
The Importance of Working with a Personal Injury Lawyer
One of the most important aspects of any personal injury case is determining the real value of your claim. Personal injury attorney Arthur A. Ferraro can help you determine the level of compensation you should expect to receive. Real value can be identified by calculating the nature and severity of your injury, intensity of pain, the lasting implication of the injury, length of recovery time, and numerous other factors.
Real Estate Law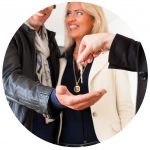 As an experienced real estate lawyer, Arthur A. Ferraro handles a number of different tasks, from drafting paperwork and contracts to tactfully handling boundary and easement disputes. Should your situation require it, he will gladly guide you through the litigation process while simultaneously protecting your interests.
Arthur A. Ferraro Attorney at Law accepts a wide variety of real estate cases, including commercial leasing disputes; purchase and sale disputes; commercial lease counseling; performance lawsuits; eviction or unlawful detainer suits; quiet title actions; landlord and tenant disputes; and real estate fraud.
Eviction
In the event of an eviction lawsuit, it's imperative that you seek counsel in a timely matter, no matter which side of the fence you are on. Our litigation experience serves to give our clients the best chance at obtaining a swift and successful outcome. If needed, we can also help with drafting leases and obtaining restraining orders.
Business Law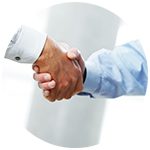 Business litigation can jeopardize the future and well-being of your company. Regardless of the size of your business or investments, it's important that you have skilled legal representation to protect your interests. If you're involved in legal action following a dispute between businesses, or are dealing with civil litigation with an individual, Arthur A. Ferraro Attorney at Law can help. As a business lawyer, Arthur's primary goal is to provide individualized counsel to each and every client.
Your Silicon Valley Business Law Attorney
Business law attorney Arthur A. Ferraro understands that each business's legal needs are unique. He combines the experience of a large firm with the personalized attention and affordability of a small practice.
Arthur provides assistance in matters across the board of business law, including corporation and LLC formations, creation and review of contracts and business documents, support during negotiations and contract disputes, commercial debt collections, and many more.
With a thorough, comprehensive understanding of California business law, Arthur will act as a tireless legal ally to help your business grow and achieve the successes for which you've worked so hard.
If you or someone you love is currently grappling with a matter involving personal injury, business law and/or real estate litigation, call (408) 985-1060 to schedule your free consultation with Arthur A. Ferraro Attorney at Law.