Compassionate California Family Law Attorney Fighting for Bay Area Families
Dealing with divorce and other family law matters can be an emotional and difficult undertaking. At Arthur A. Ferraro Attorney at Law, we have over three decades of experience helping individuals and families navigate the legal processes of divorce; child custody and visitation; child support; spousal and family support; division of property and debts; and other family law matters. We also handle modifications; grandparent rights; paternity; domestic violence; parental relocation; prenuptial agreements; domestic partnerships; and more.
The information below provides a brief overview of our family law practice areas. If you have questions about a family law matter of any kind, contact Arthur A. Ferraro Attorney at Law at (408) 985-1060.
Divorce
Divorce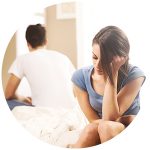 is a complicated legal process, and rarely is it graced with 100 percent cooperation from both sides. It puts a strain on everyone in the immediate family, with children often faring worst.
Arthur A. Ferraro Attorney at Law understands that, while not ideal, sometimes divorce is the only option for a family in turmoil. It also comes with a long list of other complications, including questions regarding child custody and visitation, child support, division of property and alimony. Arthur will walk you through every step of the process.
If divorce isn't right for you and your spouse, Arthur will gladly sit down with you and discuss all of your legal options, including separation, annulments and uncontested divorce. His goal is to get you through this as quickly and efficiently as possible. You save time and money and get back to your normal life.
Child Custody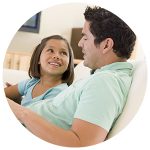 Questions concerning child custody rarely have easy answers. Both parties may seek either joint or sole custody, and conflict can often lead to an ugly custody battle. If you're struggling with your partner regarding child custody and visitation rights, or if you simply want to do what's best for your children but don't know the legal processes, working with a compassionate attorney is your best solution. Family law attorney Arthur A. Ferraro has years of experience putting the needs of children first, and he works with California families to achieve the best possible solutions for their unique situations.
Child Support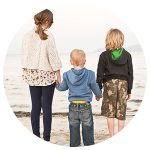 Every parent wants what's best for their children, regardless of their relationship with their spouse. Thankfully, California courts agree, and our laws are designed to give children all the support they need. In the event of a divorce, many variables will be considered when determining who will be granted custody of your children, as well as who will be required to pay child support. Like divorce, determining the amount and frequency of child support required is based on numerous factors. Speaking with a competent family law attorney will help ensure that your children are receiving the attention they deserve.
Your All-Inclusive Santa Clara Family Law Attorney
If you find yourself in need of high-quality legal counsel regarding a family law matter, it's essential that you work with an attorney who understands the law and the emotional challenges associated with familial disputes. Family law attorney Arthur A. Ferraro combines his vast experience with a genuine concern for the welfare of Bay Area families. From divorce to child support matters, Arthur A. Ferraro Attorney at Law can answer any questions you may have and will provide you with clear, objective guidance throughout the legal process.
Arthur A. Ferraro Attorney at Law has been helping San Jose families overcome divorce, child support, child custody and visitation issues for over three decades. Call him directly at (408) 985-1060 to schedule your free consultation, and take the first step toward protecting your family's future.