Experienced & Understanding San Jose Divorce Attorney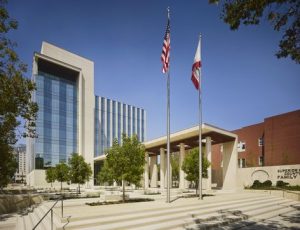 The divorce process is seldom simple. Many loose ends must be tied up for the process to be completed in order for the lives of those separating to return to normal. This process can take months and may result in hundreds or thousands of dollars in fees and filing charges. Having an effective divorce lawyer can greatly streamline the process and help alleviate many of these stresses.
Arthur A. Ferraro Attorney at Law is dedicated to making the divorce process as easy as possible for you. In short: our goal is to save you time and money. Attorney Arthur A. Ferraro treats each case as if it were his own. He encourages settling outside of court to minimize fees, and every decision made is done in the best interests of his clients and their families.
Divorce in California
California is a no-fault state, meaning spouses seeking divorce do not have to provide a detailed reason for wanting the separation. Most are ended due to "irreconcilable differences." Either party can choose to end a marriage without agreement from the other. If a partner refuses to participate, a judge may grant the divorce by default.
It's recommended that you carefully plan your next steps once you've been served legal papers or decided to pursue divorce. Establishing a plan and talking to an experienced divorce attorney can save you time, money and pain, both now and in the future, and will ensure that you meet all relevant obligations as required by the state of California.
Settling Out of Court May Be Your Best Option
California recognizes several methods that allow spouses to dissolve their marriage without the need to stand before a judge. Because court costs, filing fees and other expenses can quickly add up, settling out of court may be the best way to finalize your separation. Speak with a knowledgeable family law attorney when deciding the best path to take for your situation. Arthur A. Ferraro Attorney at Law encourages couples to seek settlement outside of court, and is ready to take your call today.
Cooperation Can Help Cut Costs
There's no doubt that divorce is expensive. That's why it's imperative that both partners understand that all combined property is considered a total estate, and any attempts to "punish" the other spouse will result in reduced value of the estate as a whole, ultimately hurting both parties. Thus, cooperation is the best way for couples to keep costs down, stay out of court (when possible), and allow both parties to come out relatively unscathed in the end.
Comprehensive Family Law Services for the Bay Area
For 35 years, attorney Arthur A. Ferraro has been providing extensive family law assistance to families from all kinds of socio-economic backgrounds. He focuses on the best interests of individuals and their children, and is dedicated to solving problems concerning divorce and everything that comes with it, including child custody and visitation, child support, alimony and more. If you're facing a legal challenge regarding a contentious family matter, Arthur A. Ferraro Attorney at Law can help.
There's no sense in sugarcoating it: divorce isn't easy. Arthur A. Ferraro Attorney at Law is dedicated to helping you settle your separation in the quickest and most cost-effective way possible. Contact our office at (408) 985-1060 to schedule your free consultation.