Professional Divorce & Family Lawyer Helping San Jose Clients
Arthur A. Ferraro Attorney at Law has been representing clients in San Jose, Santa Clara County and all of Northern California for more than three decades. Divorce, serious injury and any sort of business or real estate civil litigation are some of the most stressful experiences a person can face. With his broad range of experience, attorney Arthur A. Ferraro will provide objective counsel that can help you make the best decisions for your future in an efficient and affordable matter.
We're dedicated to helping you achieve success in your situation, whether it involves divorce, child custody and visitation, child support, business law and litigation, real estate law, or if you're dealing with a personal injury as a result of an accident.
Protecting Your Family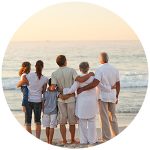 If you are facing divorce or another emotionally-charged family law matter, it's important to have experienced and compassionate guidance on your side. Family law attorney Arthur A. Ferraro will guide you through the divorce process and all its complexities, including child custody and visitation, child support, spousal support (alimony), family support, and division of property and assets.
Arthur also assists with the post-divorce process, including relocation and modification. With an emphasis on personalized attention and extreme attention to detail when it comes to your valuable time and finances, Arthur A. Ferraro will protect your interests and rights and help you move forward with your future.
Defending Your Business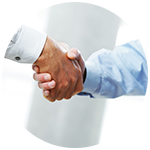 When it comes to business matters, having knowledgeable and dedicated legal counsel is essential, regardless of your litigation and/or transactional needs. Your focus should be on profits and expansion, not the stress and distraction of complex legal entanglements. Business lawyer Arthur A. Ferraro has developed many legal partnerships with California businesses over the years, helping them thrive and offering the peace of mind that quality legal counsel can provide.
Breaches of contract; partnership disputes; corporate disputes; employment litigation; licensing disputes; business fraud; business formation; and collections are just a few of the legal matters with which Arthur can help. For all your business needs, call Arthur A. Ferraro Attorney at Law today and schedule your free, no obligation consultation.
Safeguarding Your Property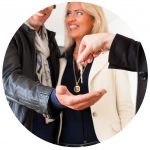 The complex practice area of real estate law deals with a variety of issues linked to real estate in California. These issues can include commercial leasing disputes; purchase and sale disputes; commercial lease counseling; performance lawsuits; eviction or unlawful detainer lawsuits; quiet title actions; easement disputes; boundary disputes; landlord and tenant issues; and real estate fraud.
Whether you're a landlord or a tenant, it's important to understand your legal rights. Real estate attorney Arthur A. Ferraro has been dealing with California real estate law for more than 30 years, and he will gladly assist you with your legal issues.
Preserving Your Health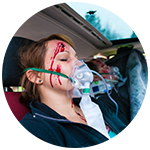 If you have been injured as a result of the negligence and/or wrongdoing of another individual or entity, you may be entitled to compensation. Personal injury lawyer Arthur A. Ferraro is dedicated to providing high-quality legal counsel and fighting for the rights of victims involved in auto accidents, motorcycle accidents, truck accidents, slip and fall accidents and other injuries.
Arthur will also provide a voice for those who can't speak for themselves in catastrophic injury and wrongful death cases, helping their families get the financial help they deserve. Arthur is tough in court, but he's also sympathetic to each client's individual matter. Call Arthur A. Ferraro Attorney at Law today to get the legal representation you need for your personal injury.
Dedicated Legal Representation for Silicon Valley & Beyond
In any personal injury, business litigation, real estate litigation or family law matter, it's critical to have high-quality representation from start to finish. Attorney Arthur A. Ferraro has earned a reputation in the Northern California and Bay Area for his thorough, knowledgeable and successful representation across a broad range of practice areas. Put his experience in your corner by contacting our office today.
Put your personal injury, business litigation, real estate litigation or family law matter in the capable hands of Arthur A. Ferraro Attorney at Law. Dial (408) 985-1060 to schedule your free consultation today.