Dedicated Child Custody Attorney Helping Bay Area Families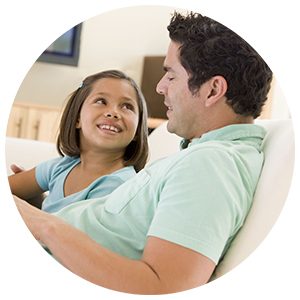 When two people have a child together and decide to go their separate ways, it must be legally decided who will assume custody of the child. There are many variables that are factored into determining who will be granted custody, including whether or not it will be shared, and what the terms of parenting time or visitation will be.
Child custody doesn't only come up when a couple is divorcing; it also becomes an issue when domestic violence occurs, or if a child is involved in a child protective services case or juvenile delinquency matter. Regardless of the details of your case, it's best to work with a reliable family lawyer throughout the entire legal process.
Child Custody Laws in California
In California, legal custody and physical custody are the two types of custody granted to one or both parents. Both types of custody can be split jointly or solely, and are meant to give parents rights regarding decisions about how their children will be raised and how much time they'll be allowed to spend with their children.
Legal Custody vs. Physical Custody
Legal custody encompasses all of the important, day-to-day decisions that will be made concerning your children, including their education, healthcare, welfare and/or daycare. Religious teachings and upbringing are also included in legal custody.
Physical custody determines where the child or children will live most of the time. Parents are typically granted joint physical custody, though in cases of incompetence or domestic violence, one parent may be granted sole physical custody, with the other parent given only visitation rights. Each family is different, of course, and the division of custody is dependent upon each individual family's needs.
California Parenting Plans
When developing a parenting plan, it's a good idea to make every decision with your children's needs and best interests in mind. Family law attorney Arthur A. Ferraro has helped countless Bay Area families deal with child custody issues, and he'll be happy to sit down with you and discuss the options that are best for you and your children.
For more than 35 years, Arthur A. Ferraro Attorney at Law has been representing San Jose and Bay Area families in family law issues involving child custody disputes. Call (408) 985-1060 now to schedule your free consultation.